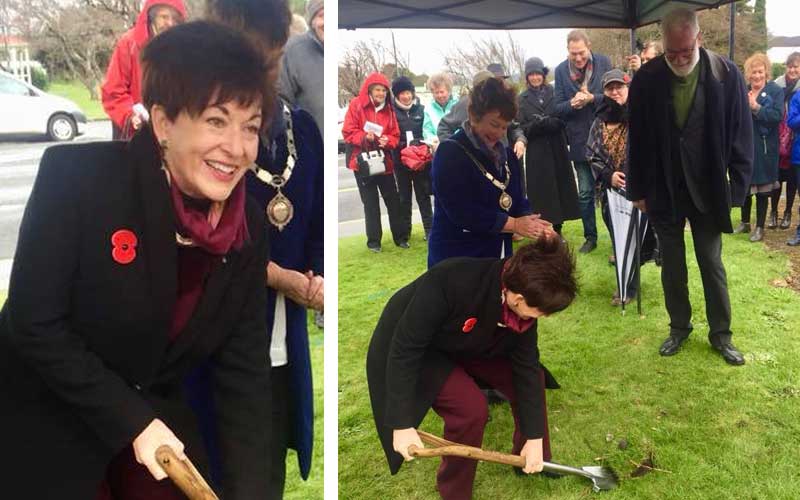 On Friday 24 August The Rt Hon. Dame Patsy Reddy GNZM QSO, Governor-General of New Zealand 'turned the first sod' on the sculpture site. Work begins in earnest on Monday 3 September to build the foundations the sculpture will be placed on.
Thanks to two final grants from One Foundation (formerly First Sovereign) and the Lion Foundation the Trust reached its target of just over $600,000 raised for the sculpture. Installation is now beginning and the dedication ceremony will be held on 10 November as part of a suite of events being held to mark the centenary of Armistice Day.
Thanks to all our supporters – it's been a tough but rewarding journey and the end result will be a truly magnificent asset to Featherston and New Zealand.